This page contains the documents published in May 2021 when the Panel's main report, entitled COVID-19: Make it the Last Pandemic, was released. These include the main report, a summary, an evidence-based narrative report, background documents, a report reflecting voices heard in townhall meetings, and multimedia materials including videos. Also included on this page is a sample of global public reaction following the report's release.
On May 12 2021, the Independent Panel presented its findings and recommendations for action to curb the COVID-19 pandemic and to ensure that any future infectious disease outbreak does not become another catastrophic pandemic.
This was the culmination of eight months of work. Beginning in September 2020, the Independent Panel systematically, rigorously and comprehensively examined why COVID-19 became a global health and socio-economic crisis.
The result included the main report, together with fifteen background papers including the Panel's authoritative chronology, a narrative report, a report reflecting the voices heard in townhall meetings, and multimedia materials.
Main Report
1. The main report presents the Panel's findings and recommendations.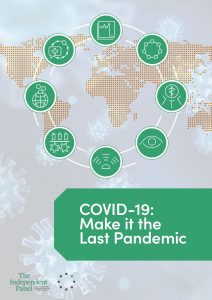 Explore the online version of the report here.
2. Summary of the main report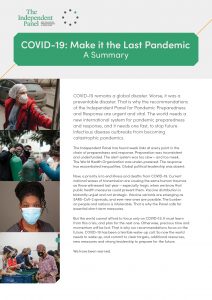 3. The companion evidence-based narrative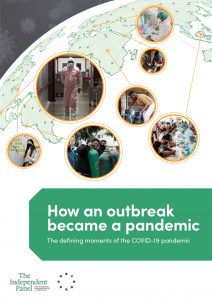 This report describes 13 defining moments which have shaped the course of the pandemic.
Multimedia
How an outbreak became a pandemic: the defining moments of the COVID-19 pandemic
Explore the multimedia version, including more video content.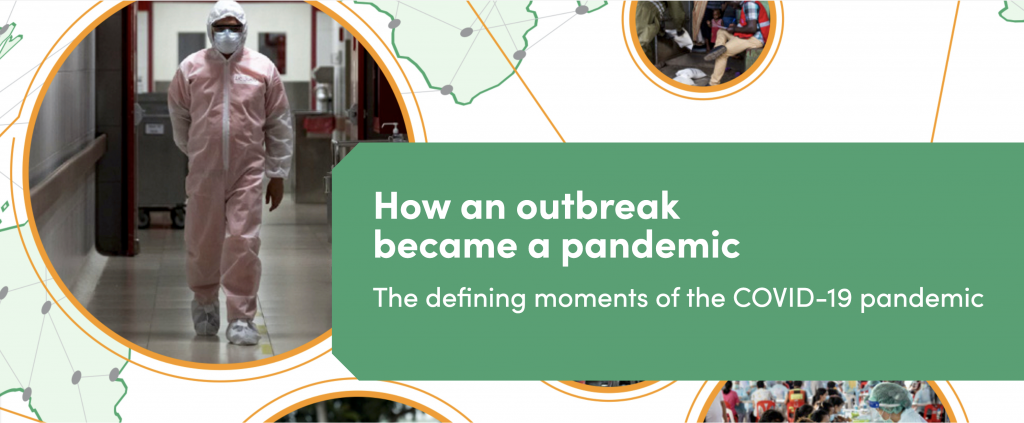 The authoritative chronology, Dec 2019 – March 2020
Explore the multimedia version of the authoritative chronology, showing real-time evidence, retrospective evidence, international actions, and country actions.
No more pandemics: Bearing witness to COVID-19 and committing to a more secure future
This multimedia report features voices the Panel heard during Exchanges, roundtable meetings, and from individuals who shared their personal experiences.
Videos: presentation and news conference
Co-Chairs' presentation of findings and recommendations
The Panel Co-Chairs, the Rt Hon. Helen Clark and HE Ellen Johnson Sirleaf presented the Panel's findings and recommendations from COVID-19: Make it the Last Pandemic on 12 May 2021. Guests include Dr. Tedros Ghebreyesus, Dr. Gro Harlem Brundtland, Dr. Madhu Pai, Dr. Pascale Allotey and Dr. Jim Kim.
Main report launch: news conference
The news conference that followed the May 12 presentation of the Independent Panel's Main Report, COVID-19: Make it the Last Pandemic, included Co-Chairs Clark and Sirleaf, and panel members Mauricio Cárdenas and Dr. Joanne Liu.
Sample of Global Reactions
A new pathogen with 

pandemic potential

could emerge at any time, and then there will be no excuse for a "wait and see" approach. There has to be investment in preparedness now, not when the next crisis hits.