Homepage
An Evidence-based Quest to Protect Human Health
Read: the Independent Panel's authoritative chronology, available as an interactive version.
The Independent Panel has completed its main report, and the Former Co-Chairs and Panel are now supporting discussions around implementing the proposed package of recommendations.
Since September 2020, the Independent Panel has systematically, rigorously and comprehensively examined why COVID-19 became a global health and socio-economic crisis.
In May 2021, the Panel presented its findings and recommendations for action to curb the COVID-19 pandemic and to ensure that any future infectious disease outbreak does not become another catastrophic pandemic.
Read the Panel's main report and accompanying documents.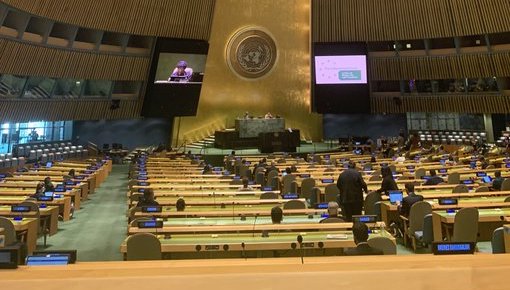 Co-chairs brief member states at the United Nations General Assembly
28 July 2021 – Her Excellency Ellen Johnson Sirleaf, former President of Liberia, and Rt Hon. Helen Clark, former Prime Minister of New Zealand, briefed Member States at the United Nations General Assembly on measures to respond to COVID-19 and prevent future pandemics.
Madam Vice President, distinguished participants, as a Co-Chair of the Independent Panel for Pandemic Preparedness and Response, I thank you and President Biden for your …
Remarks delivered by Dr Sudhvir Singh I want to extend my appreciation and that of the Independent Panel co-chairs Prime Minister Clark and President Sirleaf to the …
New York – The former Co-Chairs of the Independent Panel on Pandemic Preparedness and Response (IPPPR), Ellen Johnson Sirleaf, former President of Liberia, and Helen …